Another important architectural monument is the 19th century manor house at Wolica. In the past it belonged to the Raczyński family, the Christianis and the Płocki family.
The synagogue dating back to the 18th century belongs to Confederation of Cracow
Jewish Communities. Inside the historical building no traces of its original usage were left. Today the synagogue serves as a department store.
A period cemetery chapel of the Raczyński family, who rendered great service to our country, can be found at the parish cemetery. The neo-Gothic building was erected around 1880.
Among the most interesting places and buildings from the past are: the Town Square with
several historic tenements from 19th century; villa "Wiluszówka", a house of a prewar public notary; an edifice of historic Gym Society "Sokół", an office of the Community Center "Śnieżka"; and a school building at Słowacki Street, dating back to the beginning of 20th century - today's King
Wladyslaw Jagiello's Number I Lyceum in Dębica.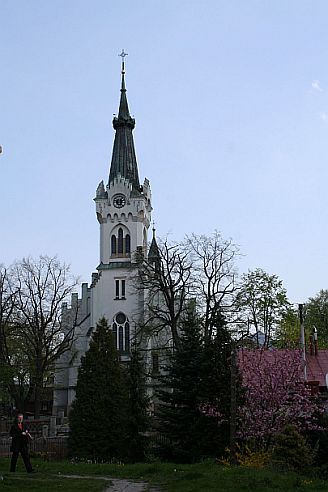 Saint Jadwiga Church in Debica